Reach Your Goals
Exercise and nutrition are equally important to maintaining a healthy lifestyle and weight. Our specially trained staff will offer personal guidance to meet your specific nutrition goals!
Pricing for individual personal training is below. We also offer Personal Training for Two where you can train with a friend or family member. 10 Sessions for $300. Some restrictions apply. Must train at the same time.
Diana Malik is a WITS Certified Personal Trainer and AFAA Group Fitness Instructor at the New Britain YMCA. She loves fitness and wants to share her love with clients who want to become a stronger, better version of themselves. She is available to design personalized workouts using a variety of different disciplines including traditional strength and weight training. She specializes in exercise for weight loss, conditioning, functional fitness and core strength. Convenient, customized and creative workouts with Diana … call her today at 860.930.6998 for a free training session.
Becky Henderson-Hanna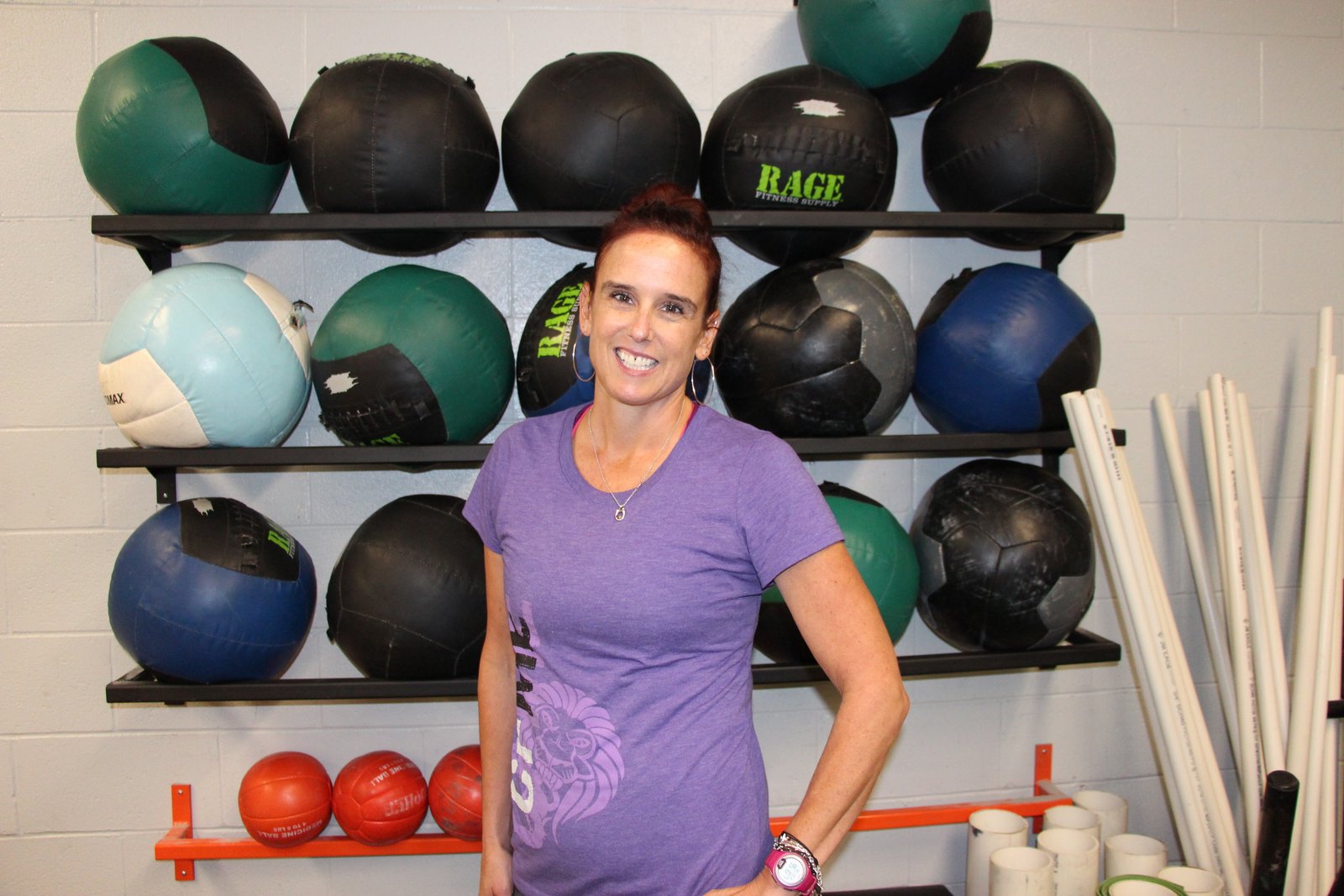 AFAA Personal Training Certified
AASDN Nutrition Specialist
CrossFit Level I Certified
AFAA Pilates Certified
AFAA Indoor Cycling Certified
AFAA Yoga I Certified
Coach Potato to 5K Coach
Kids Triathlon Coach
Punk Rope Certified
Piloxing Certified
TRX Certified
Bosu
ZUMBA® Certified
Hoopnatica Certified
Balletone Standing Flow Certified
SilverSneakers Certified- MSROM
American Red Cross CPR Certified
Youth Sports and Fitness Trainer
Meriden YMCA Group Exercise Instructor
Boot Camp, Adult Cross Training, Aqua Fitness
Retired Corrections OfficerPersonal trainer and group fitness instructor
Contact: C: 203.619.2574  E: bekayh23@cox.net
Mark Turek is a longtime YMCA member, has been involved in strength training and fitness his whole life and is a former body builder. He enjoys teaching others and everyone loves his Barbell class at the Meriden YMCA! Member enjoying seeing his friendly face at the Meriden YMCA and New Britain YMCAs where is he can be often found helping members exercise properly. Mark is a certified in Foundations of Strength and Conditioning, Group Exercise and First Aid/CPR.
Contact Mark at 203-641-7620 or mjturek@att.net
Brandon Arasimowicz

After losing his first 140 pounds with little-to-no aid, Brandon fell in love with Health & Wellness, and what being a moderately active person can do for your physical, mental and emotional states.
Brandon is a (NASM-CPT) National Academy of Sports & Medicine-Certified Personal Trainer specializing in Fat Loss & Weight Loss, Functional Movement training, Nutritional Sciences, as well as experience with Boxing & MMA conditioning, Weight Training, Strength & Conditioning and Yoga. Brandon also has some graduate-level Business Administration coursework and a BA in Sociology– making it exciting for him to meet new faces from all walks of life and develop a lifelong connection with them.
We are human and we all come from a place of self-doubt and worry, and Brandon knows that a healthy lifestyle can lessen these feelings – combining the importance of physical strength and a positive mindset.
So feel free to give Brandon a tap on the shoulder – he most likely will be on the fitness floor acting goofy or dancing! #StayYouthful